for the opening of the newly-designed raleigh gardens in miami beach, real state developer and investor michael shvo and his partners have installed the largest-ever outdoor public exhibition of the work of the late les lalanne. the immersive exhibition is set within a lush, beach-side tropical garden designed by architect peter marino.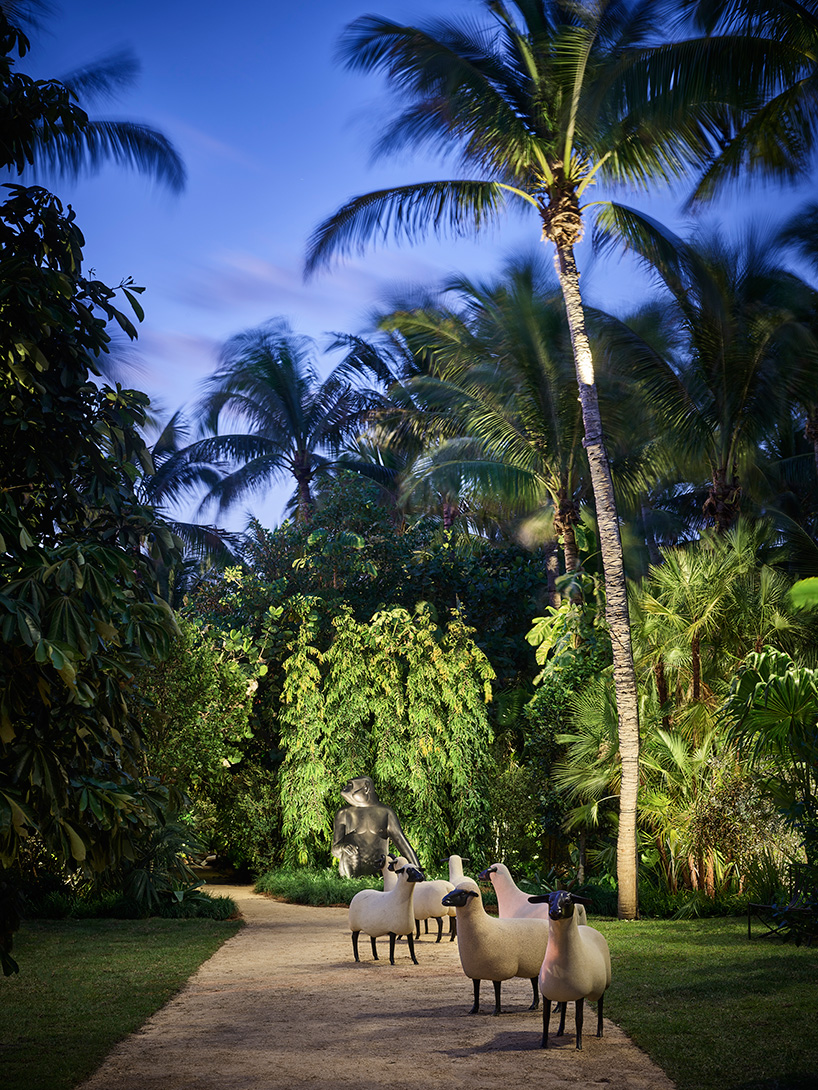 (above and main image) by douglas friedman, courtesy of SHVO
the opening of the raleigh gardens marks the last step in the restoration of miami's iconic raleigh hotel, along with adjacent properties, the richmond and south seas, which were purchased by SHVO and partners bilgili holdings and deutsche finance. honoring the hotel's epic past as an icon of culture and style, les lalanne at the raleigh gardens is a colossal public art exhibition featuring more than 40 sculptures.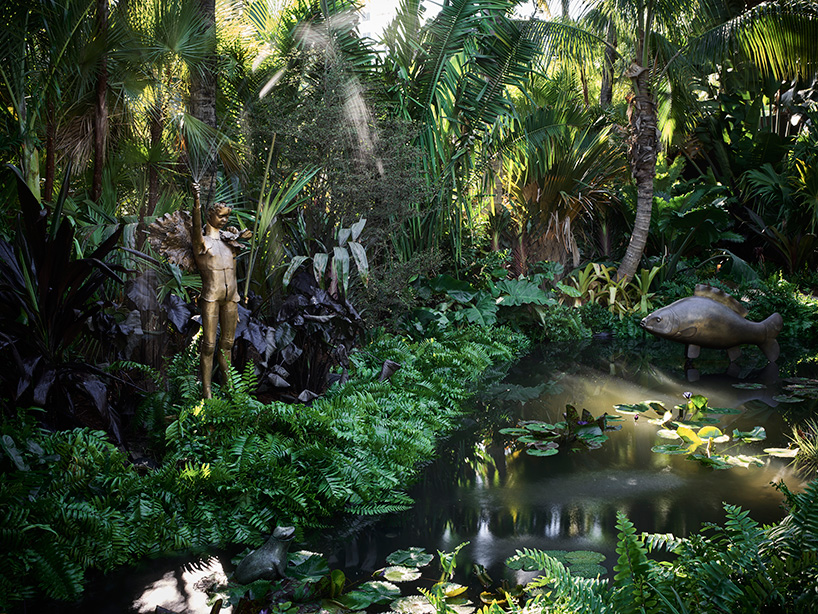 image by douglas friedman, courtesy of SHVO
'it is an honor to be able to bring together an exceptionally rare and expansive body of work by claude and francois-xavier lalanne, and to celebrate and share their legacy with the miami beach community. for me, and for my partners bilgili holdings and deutsche finance, it's an immense privilege to host this exhibition at the raleigh gardens,' comments michael shvo, chairman & CEO of SHVO. 'this exhibition represents the exciting first moment of the raleigh's next renaissance – one that celebrates and honors its past while building into the 21st century.'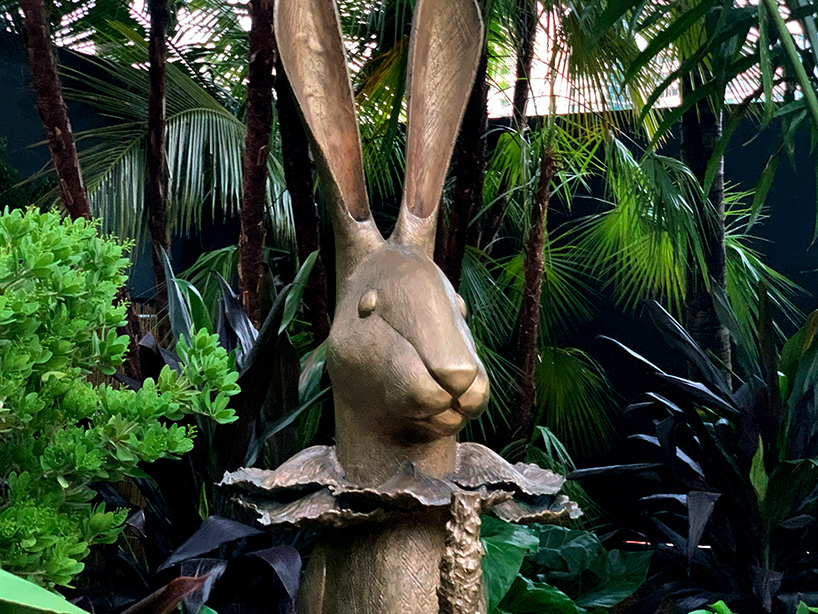 image © designboom
the exhibition hosting les lalanne's amusing creations includes anthropomorphized creatures that have been installed throughout the luxuriant gardens. it features famous works like porte du jardin (1992) framing the entrance to the garden; the choupatte, très grand (2008), a fantastical anthropomorphized cabbage with bird's feet; and culminates with the imposing masterpiece, the large scale gorilla – singe avisé très grand (2010).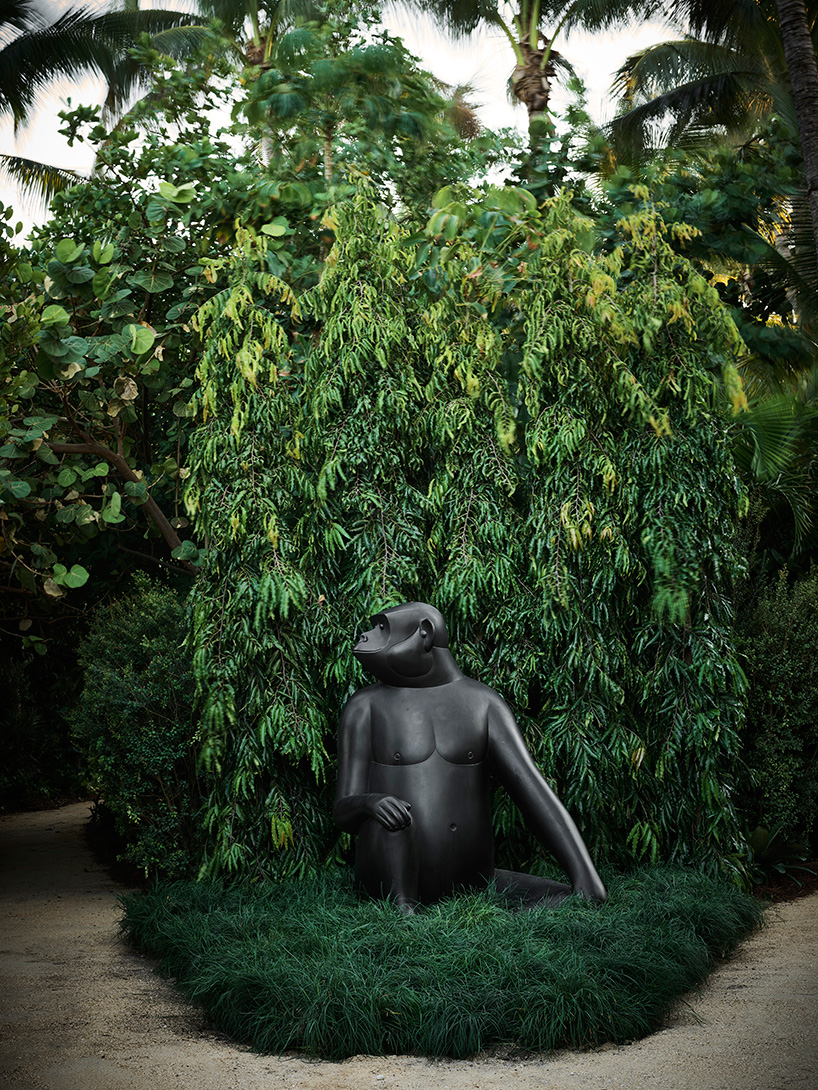 image by douglas friedman, courtesy of SHVO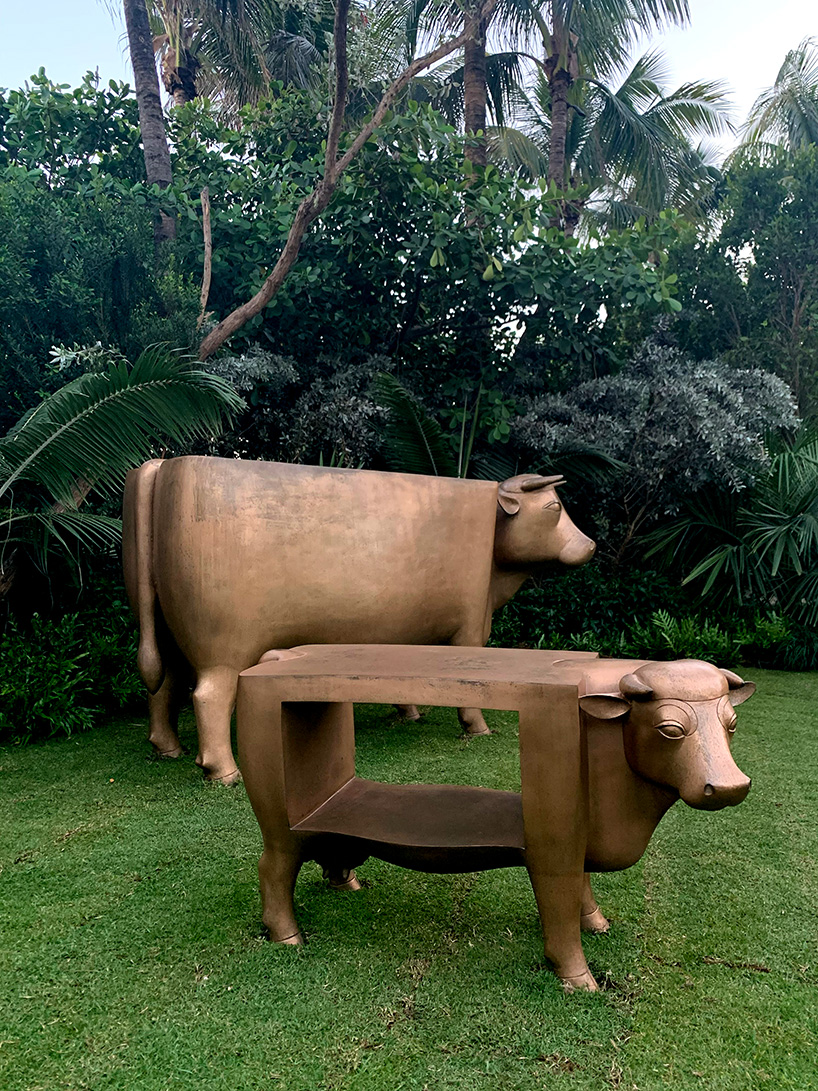 image © designboom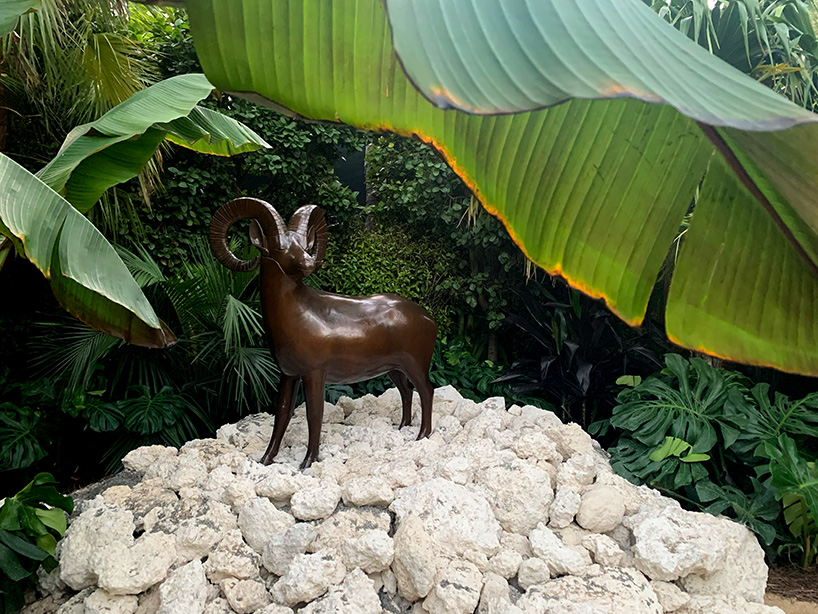 image © designboom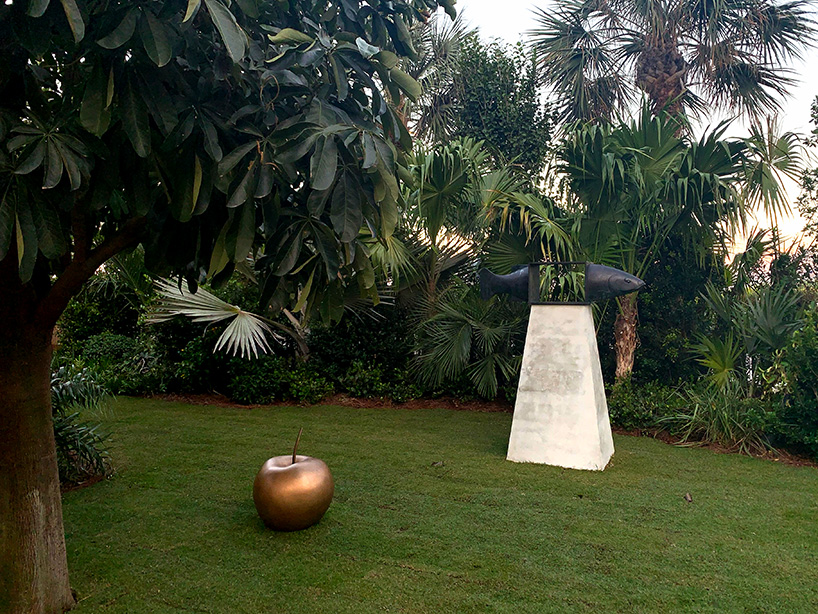 image © designboom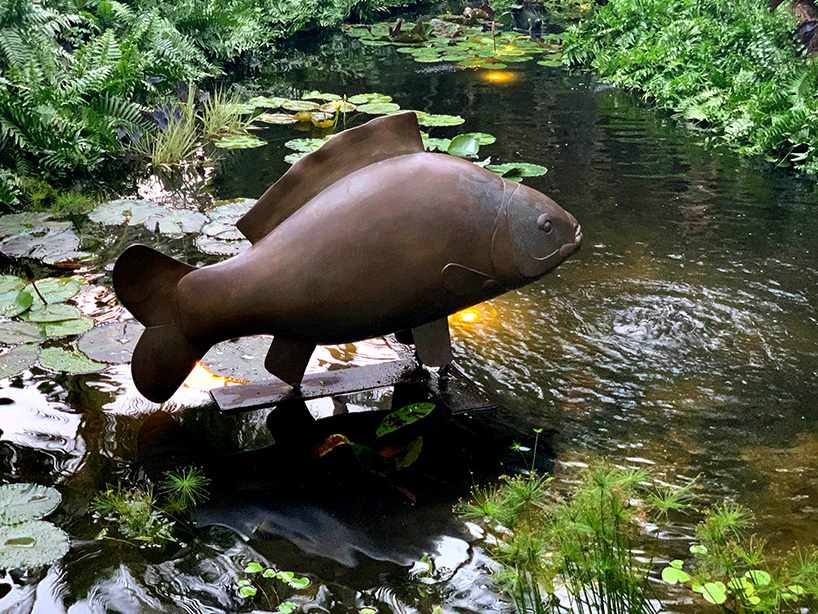 image © designboom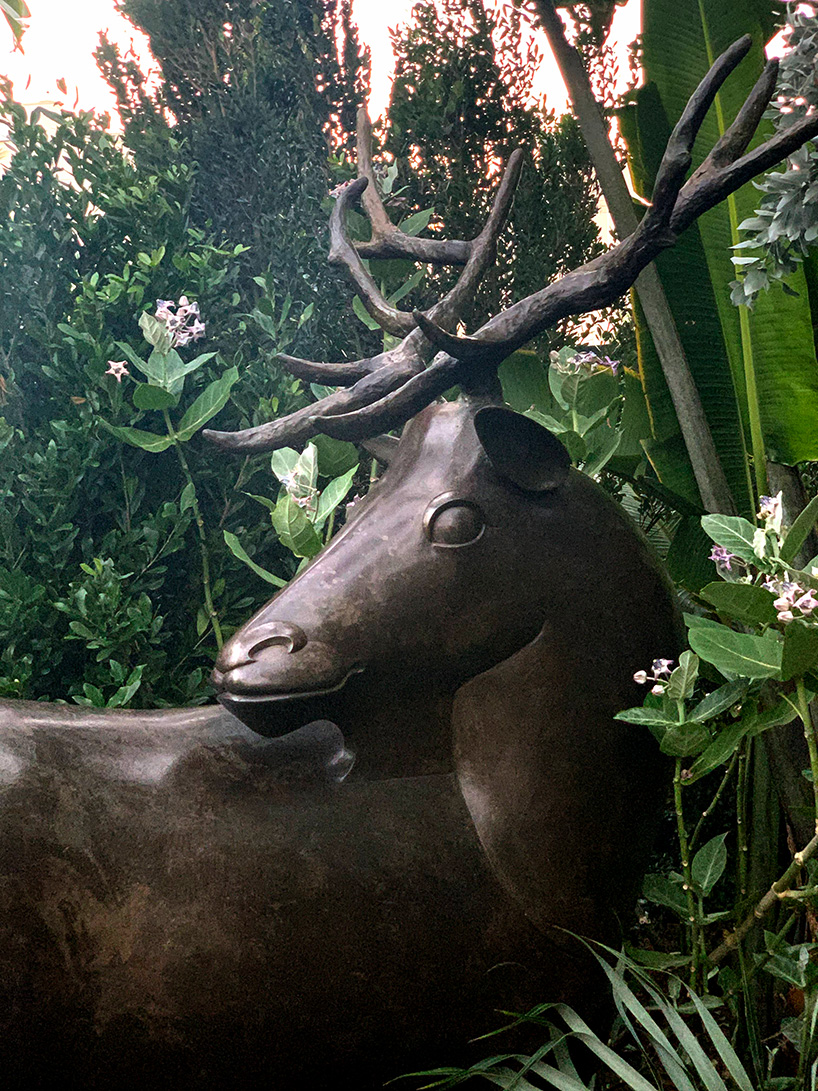 image © designboom
project info:
name: raleigh gardens
architect: peter marino
organizer: michael shvo
location: miami, USA
open through: february 29, 2020
juliana neira I designboom
dec 23, 2019