It was only four years ago Michelle Payne made history as the first woman to win the prestigious Melbourne Cup, and this year we saw her story brought to life in the Rachel Griffiths-directed movie Ride Like A Girl.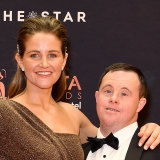 "It is very overwhelming and hard to believe at times," the jockey told Emerald City.
Having achieved her career dream in 2015, Payne's focus for 2020 is finding happiness and someone to share her life with.
"For me, it's just being happy, I love training and Stevie [brother] and I have a farm we bought together [In Ballarat] that I train from. To be back home in the country is so nice and to one day have a family of my own would be really special," she said ahead of the AACTA awards on Wednesday. "There's nobody special in my life at the moment so I may have to work on that little problem."
Pia Miranda cuts ties with former co-star Matthew Newton
Actress Pia Miranda thinks it's high time there was a sequel to cult Australian film Looking for Alibrandi, in which she starred as Josie Alibrandi nearly two decades ago. "I would love Looking For Alibrandi 2!" the petite star gushed to Emerald City. The Melbourne-raised actress who recently won Survivor remains close with her former castmates Greta Scacchi, Anthony LaPaglia and even her on-screen boyfriend Kick Gurry.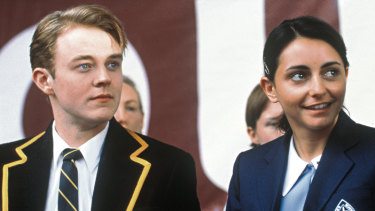 "I'm still really good friends with Kick, Greta and I share the same agent and sadly we keep missing each other at parties, Anthony and I have reached out on social media." However, Miranda is no longer in touch with her on-screen crush, troubled actor Mathew Newton. "I think he just does his own thing, I haven't had contact with him for years."
Bottega party puts noses out of joint
They're the cult shoe brand of the moment, worn by all the cool girls around town who are prepared to part with upwards of $1,000 for a pair, and on Friday Bottega Veneta hosted a knees-up to launch their new Sydney store.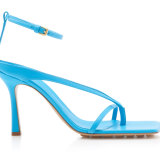 Guests included Chinese-Australian founder and director of the Black Diamondz Group Monika Tu, personal shopper Gabriel Waller, Harper's Bazaar fashion editor Caroline Tran, and Double Bay store owner Joshua Penn. But apparently a number of Sydney lovers of the brand were left off the guest list for the Westfield City store event.
Even those who did score an invitation had their noses out of joint when they walked away from the event giftless. "Considering the amount of money I have dropped on their products I was shocked they didn't offer so much as small gift or discount," sniffed one fashionable guest who wished to remain anonymous.
Lucy Manly is a reporter and gossip columnist for The Sydney Morning Herald and Sun-Herald.