On Thursday, Lt. Governor John Fetterman, Secretary of Agriculture Russell Redding, and Eagles mascot Swoop unveiled the highly-anticipated 2020 butter sculpture for this year's Pennsylvania Farm Show, which is taking place from January 4 to January 11 in Harrisburg. This year's sculpture depicts three of our state's beloved sports mascots – Swoop the eagle, Gritty, and Steely McBeam – having a tailgate party with a spread of milkshakes, sandwiches, and cheese.
Related reading: Celebrate the new year with the 2020 Pennsylvania Farm Show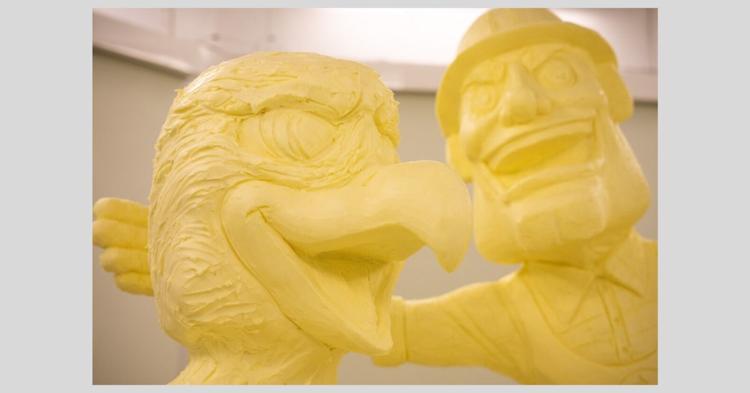 "This year's Farm Show theme is Imagine the Opportunities, and it's meant to be taken to heart by both producers and consumers," said Secretary Redding. "Opportunity is waiting to be imagined in Pennsylvania agriculture, and producers can score big when they act on their dreams and innovate. Consumers who take every opportunity to support their neighboring farmers contribute to a winning economy for Pennsylvania."
The sculpture is made from a half-ton of butter donated by Land O' Lakes in Cumberland County. Sponsored by the American Dairy Association North East, sculptors began work on the piece in mid-December. Their work will remain on display in the Main Hall of the Farm Show and, once the show has concluded, will be sent to Reinford Farm in Juniata County to be turned into renewable energy through the farm's methane digester.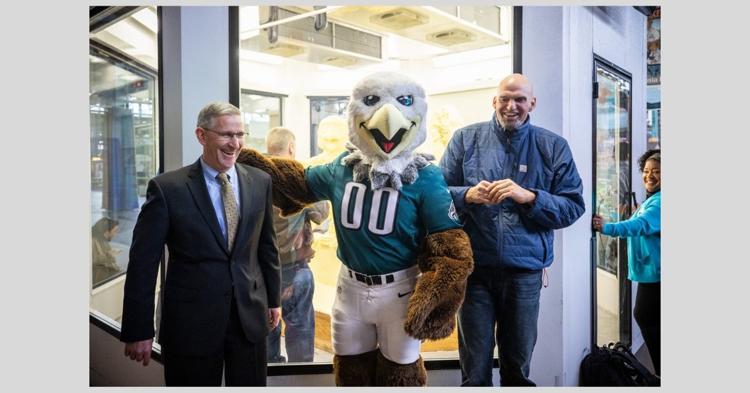 Dairy farmers Tim Kurtz, from Kurtland Farms in the east, and Marie Canon, from Canon Dairy Farm in the west, say, "The butter sculpture is a creative way to highlight the state's dairy farm families, how hard they work and the nutritious product they produce for their communities."